Tuhon Rommel returns to Philly to share his family lineage and legacy, the world-renowned combat system: Pekiti Tirsia Kali. This year Tuhon will be delving into the intricate subsystems of Seguidas, Dumpag, Dagasio Tirsia, 64 Attacks and more. Don't miss this opportunity to train with the leading authority on PTK and combative training. 

Tuhon Rommel Tortal is the nephew of Grandtuhon Leo Tortal Gaje Jr. He has had a lifelong immersion in the combat system of Pekiti-Tirsia Kali that his family evolved over a century of trial and error. Tuhon Rommel has been Chief Tactical Instructor for the Philippine Marine Force Recon Battalion, the Philippine National Police Academy, Philippine Special Action Force Commandos, and the Presidential Security Group of the Philippines amongst other elite units. Internationally he has trained Special Operations Units in India and Russia among other countries. Tuhon Rommel is currently the Founder and Chair of the Pekiti Tirsia Kali World Federation.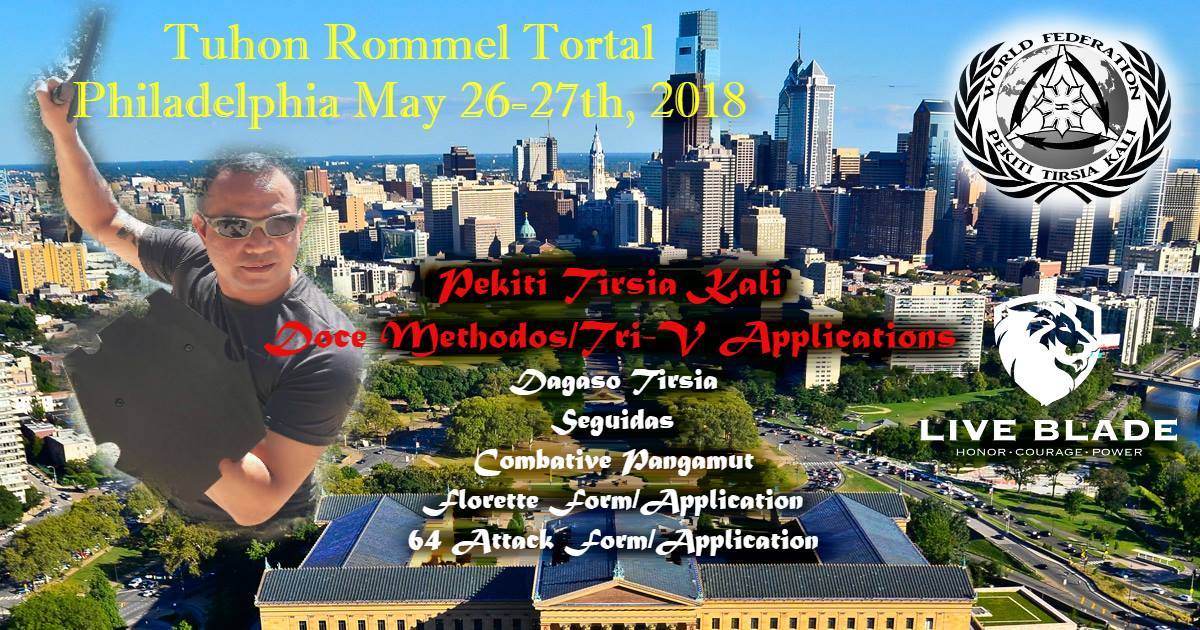 ​

In August and November of 2015, PTKCOP hosted the GrandTuhon Leo Gaje, Jr. It was a great honor to have the Grandmaster of the Pekiti Tirsia Kali System share his wisdom in Philadelphia and with the group. His presence for those months became a memorable experience for the group and instructors.